'Hatstand' corroborates our desire to develop new writing that explores 'passion for life'.
Our vision is to create ambitious and powerful work that uplifts and inspires our audience. We seek to challenge any pre-existing constraints that our audience feels about their own potential. During our devising process we strive to be passionately honest about ourselves and life as we experience it. We explore the joys of life, whilst also delving into the more challenging, sometimes painful areas, with the belief that there are crucial treasures hidden there.
It is our desire to create work that is accessible and enjoyable for everyone, including first time theatre-goers. 'Hatstand' welcomes all to enter and make themselves at home. We refuse to patronise through oversimplification, but instead strive to achieve accessibility through rooting our work in the shared experiences of what it means to be truly human.
We are interested in exploring many types of storytelling mediums through our projects; including puppetry, dance, physical theatre, magic, film and song.
Come in, take off any heavy, (yet strangely comfy?) feelings of your limitations, enjoy the show, and perhaps even leave with a different hat.
Awards

'Truth's Vision' won the Act2 Innovative new writing award. 'Never the Same' was selected as part of the Stokewell Playhouse OneAct festival.
'Self Raising' was nominated for Best Short Film in the Gurgaon International Film and Literature Festival (GIFLIF) and selected for the Grand Rapids Feminist Film Festival in Michigan. 'But...Sometimes' was screened at the FISCAM International Mental Health Film Festival and selected as Short Film of the Month by Acting Hour in March 2017.
Lily Lowe-Myers
Actress.
Writer of 'Lonesome', 'Truth's Vision', 'Nicola,' 'Cleopatra's Key,' 'Never the Same,' and 'Happiness.'
Lily began co-devising theatre aged nine, Florence – The Magdalena Project 1994, and has continued to create work with Meeting Ground Theatre Company (Shoes – 2003, Sail Away – 2010.) Lily's acting credits include lead roles on stage at The Royal Court, Lakeside and Playhouse Theatre Nottingham and Manchester's Contact Theatre. She received a first class honors for drama at Manchester University and has sung internationally and for television.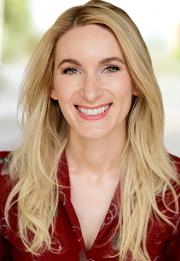 Omar Shahryar
Composer for Silent Picnic, Self Raising, Nicola and Cleopatra's Key
Omar is a British-Bangladeshi musician, composer, director and educator specialising in Opera and Song-writing. He has also worked as a pianist for dance classes, a librettist, improviser, actor, dancer and even as a singer! Omar has a wealth of experience in the creation and production of opera and musicals, having worked for the UK's major companies including Royal Opera, English National Opera, Scottish Opera, Opera North, Birmingham Opera, Garsington Opera and Grange Park Opera.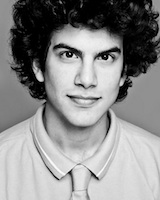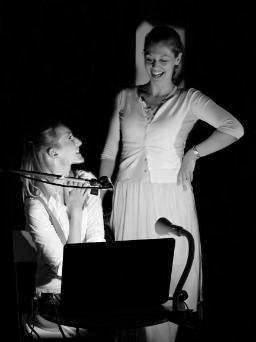 Robyn Cooper
Writer of 'Silent Picnic,' 'Self Raising' and 'But...Sometimes.'
Director of 'Self Raising', and 'But...Sometimes'
Actress
Robyn's television work includes lead roles in Doctors (BBC1,) and Casualty (BBC1.) Theatre highlights include working with the National Theatre on Lady Boxers, an exploration of female fighters in the Victoria era and playing Princess Leia in Secret Cinema's Star Wars.